Men's Ministries-Men With  a Purpose
We, the Men's Ministry department of Trinity Temple SDA Church, wish to be held accountable and responsible as men in our homes, our community and our church.
We desire to serve God, HIS church as well as community with a ministry that acknowledges the biblical teachings relating to the whole man, physically, mentally, emotionally as well as spiritually and holds high God's ideals for men. We seek to increase our personal spiritual growth, and to reach toward divine ideals and ways for men, while sharing the good news of God's saving grace and the personal growth that is possible through the Holy Spirit.
Our ultimate goal is to live by example to lead men to Jesus Christ so that they may accept Him as Lord and Savior"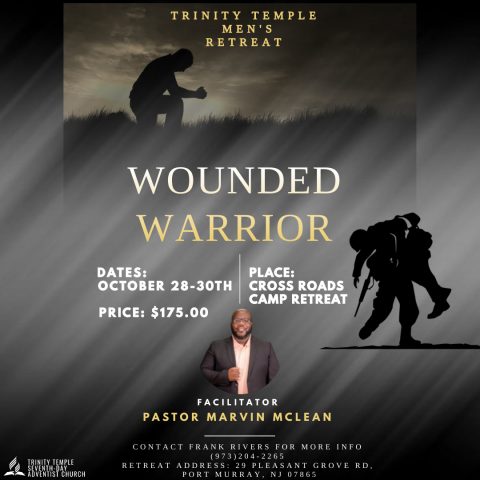 FOR MORE INFORMATION PLEASE CONTACT
Frank Rivers
Men's Ministry Leader
phone: 973-204-2265
email: f25sheriff@gmail.com